Reports From The Front Lines #4
3/21/2011
This week I'm headed to Pittsburgh, Cincinnati, Toledo and Cleveland.  I'm really excited about my Friday in Cleveland and my client, National Comfort Institute, They just finished their annual "Summit Conference" in Scottsdale, Arizona with several hundred in attendance and on this visit I'll get many stories about the success of that endeavor. I'll post next week with more info.
I've been reflecting on my most recent adventure.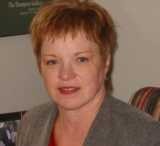 Debby Peters, The Networking Guru, is a dear friend and a brilliant teacher of face to face 'Business Networking'. She owns a company called Connextnation and you should look at her website http://www.connextnation.com/
With, my wife, Linda's, encouragement I decided to attend the Connextnation 10 week training to help hone my networking skills. I had lunch with Debby to figure out the details including which city Findlay or Toledo would fit my schedule best.
Debby created the program but has hired training staff to teach.
At lunch Debby said, "I would never allow you to attend one of my trainings with other people you would be too disruptive". I was crestfallen but not surprised.
So now I have the best Networking tutor in the world. We meet on most Saturday mornings for two or three hours and this Saturday we will finish chapter five with only five more to go.
I have spent the last twenty three years creating programs and teaching my clients how to use them and so I know the process.
Well, Debby smacks my paradigms and forces me to rethink my way of seeing things. It is a brutally wonderful experience and most of the time Debby forces me to 'dig deeper'.  Wow! And we are only half way.