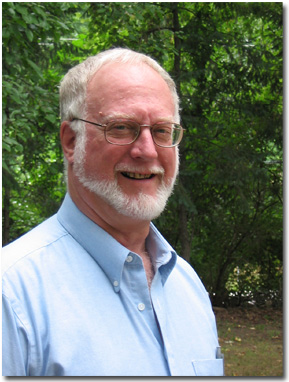 Somebody starts a company and they are real good at providing the product or service. They have some success and hire someone to help them. After a while they look around and see they have ten to twelve people working for them and they never went to school to learn about business.
That's what I do. I teach business owners how to run a business profitably
The best thing I do is to teach owners and their management teams, 'How to listen to their employees.'
That's why I created the 'Reverse-Flow' process which identifies and prioritizes strategies which when implemented will reduce or eliminate barriers which keep us from doing the best we can or capitalize on opportunities not pursued that can move us from 'Good To Great'
The result for many of my clients is; Growth, Increased Profit and the creation of a positive company culture where 'most of the people, most of the time, really look forward to coming to work'.
I'm passionate about helping people decide what to do to "make things better" and then helping them "to do" what they have decided.
It's all about planning and implementation with a real focus on implementation.
Here are a few more details.
Born in Los Angeles and taken away, against my will, when I was two years old and brought to my father's home town of Holland, Michigan where in Jimmy Buffets words "I grew older not up"
Went to High School and College in Holland. Was Drama director and English teacher in Muskegon, Michigan for two years. I spent the next three years on the island of Taiwan, Republic of China, teaching at Tainan Theological College where I became the interim director of the Communications Institute.
When I came back to the states I got my Masters degree in Theatre and Film from Bowling Green State University in Ohio and went on to teach at Clay High School in Oregon, Ohio.
In 1980 I felt Spanish moss growing all over my body and I was afraid I would die while teaching English, Drama and philosophy.  I knew what happened to teachers who died.  They went on teaching for 10 or 15 more years.
I looked around and finally became a Territory Manager for Lennox Industries (the furnace and "Atta Boy Dave" people) selling furnaces and other stuff to contractors in Northwest Ohio.
The opportunity to become a Lennox Dealer Marketing Advisor (Business advisor) with ten companies assigned to me happened in 1987. I loved the interaction with small business and when Lennox philosophy turned left in 1989 I turned right and formed Business Navigators. All ten of my Lennox clients hired me as their Navigator and I haven't looked back since.
It has been over 33 years. Over 25 different industry segments have knocked on my door and I opened that door more than 200 times.
While I expect it will take a year (12 visits) some clients want more time.
For some of my clients I've visited monthly for over 16 years. Others have waited 5 or 10 years before they graduated.  And some are ready to graduate from Business Navigators support within a year.
I love what I do.
I really haven't worked a day in the last 30 + years.
And people keep paying me.
Linda Everhardt-Kardux is the Vice President of Business Navigators and the President of WEN the Women's Entrepreneurial Network.  WEN's mission is to encourage and support businesswomen and women-friendly businesses with successful entrepreneurial development.
Linda has been involved with WEN for 15 years.
Being a business owner has given her many insights into the business world.
Linda's experience in the business world ranges from selling children's shoes and clothing to fine jewelry.
Linda's husband is Don who is the President and founder of Business Navigators.
Linda has 2 children Eric 44 and Andrea 42 and the most perfect grandchildren.
Ryan is 18, Stella is 15 and Stella's brother Garrett is 9 years old.  She is also proud of her two stepsons in Cincinnati – Chris 52 and Sean 48.
Linda has no pets.  Been there done that!
Linda loves to travel.
She has lived in the Toledo area all of her 70+ years.
One of Linda's burning desire is to own a pub on the east coast of Florida.
One thing not too many people know about Linda is that her dad helped her get her first job at a country club.  She was in charge of cleaning the women's locker room.  At the end of her first day, she turned in her 2-week notice.
Linda believes the secret to her success is surrounding herself with positive, supportive and creative people.